<![if !vml]>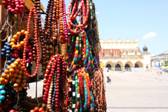 <![endif]>
Is it not strange that a literal translation is almost always a bad one? And yet everything can be translated well. From this, one can see what it really means to understand a language entirely; it means to wholly understand the people that speak it.
-Georg Christoph Lichtenberg
The last decade has witnessed a large increase in global commerce and the internet has connected and reconnected millions of people worldwide through the exchange of ideas in the public and private sectors.

Enotria Translations helps individuals, businesses, and not-for-profits secure a presence with audiences in markets abroad. Enotria Translations is able to offer comprehensive service at competitive rates with its team of specialized translators, technical experts and localization professionals. Our services include website localization, optimization of textual and graphical elements to obtain a competitive ranking within the English and target-language search engines.

In order to accomplish these goals it is necessary to not only translate text but also to review and proofread copy with an eye to cultural sensitivities and expectations. Practical business experience has demonstrated that consumers are more willing to try products and services if they can easily obtain reliable information about them in their own language, as opposed to partially understanding or not understanding the source language.

Our translators possess understand the target cultures they are translating into. They are attuned to local dialect and slang, humour and cultural expectations.