What Makes Us Different

Qualified linguists with experience
Enotria Translations is unlike other companies that claim to offer services in all languages but must resort to subcontracting projects to unvetted third parties in order to meet deadlines. Our goal is to offer expert translation by matching projects with established translators with relevant substantive education and years of experience in translating the language pairs they know. For example, a legal document or treatise can be translated by a lawyer fluent and literate in the two requested languages, while financial statements or audit reports can be translated by an auditor likewise fluent and literate in the two requested languages. Our linguists also have demonstrated proofreading and editing experience, which enables Enotria Translations to offer broad localization and marketing services.

Focus on clients' priorities and requirements
Enotria Translations also endeavors to meet clients' budgetary and technical requirements by focusing on assembling an appropriate team of specialized translators. We do not over-manage a project with administrators. Unlike other translation companies, Enotria Translations does not charge mandatory project management fees or additional hidden fees for notarized certificates. Our pricing includes one notarized certificate per document, attesting to the accuracy of the translation. All of our translations are certified.

Accuracy and specialized knowledge
Enotria Translations stands behind its work because its linguists are knowledgeable experts in the industries they are translating. Our senior translators each have more than ten years of experience in the translation profession.
Enotria Translations engages directly with its clients to reach consensus with respect to professional differences of opinion regarding word choice and to harmonize texts to ensure accuracy and nuance.

Rigorous quality assurance process
Enotria Translations voluntarily adheres to the European standard EN 15038.
We do not perform machine translations. All of our translations are carefully done by expert translators with demonstrated experience. Experience and feedback from clients affirms our philosophy that careful, meticulous work by skilled experts yields the most accurate and efficient translations.
All translations are proofread and the translation process is overseen by a project manager to ensure that the client's specific goals and budget are met.

Reliability and responsiveness
Enotria Translations values its relationship with each of its clients. For this reason we devote the same high level of attention to all projects and we welcome working closely in partnership with our clients and receiving feedback throughout the process, not just at the end.

Competitive pricing
Enotria Translations offers competitive pricing by reducing added costs and mark-ups and focusing on traditional quality translation work instead of packaging and bundling additional services. We offer set pricing for smaller documents such as birth certificates and degrees.

We look forward to working with you to meet all of your translation needs.

CONTACT US TODAY FOR A FREE ESTIMATE OR CONSULTATION.

YOUR REQUIREMENTS ARE OUR HIGHEST PRIORITY.

WE ACHIEVE SUPERIOR RESULTS BECAUSE WE APPRECIATE OUR CLIENTS' UNIQUE NEEDS AND DEADLINES. BASED ON YEARS OF PROFESSIONAL EXPERIENCE, WE UNDERSTAND THAT NO MATTER WHAT INDUSTRY YOU ARE IN, QUALITY AND TIMELINESS CAN NEVER BE COMPROMISED. WE THEREFORE ENDEAVOR TO MAKE SOLID, PRACTICAL WORK PLANS, REMAIN IN CONTACT WITH OUR CLIENTS REGARDING EVOLVING NEEDS, AND DELIVER RESULTS.
<![if !vml]>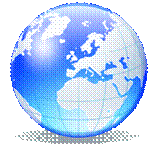 <![endif]>
Efficient and focused work coupled with close client interaction and feedback leads to results of the highest quality.
Contact Us For A
Free Quote
Please E-mail or Fax us your document. We will contact you immediately to provide a free quote and to discuss your specific requirements
<![if !vml]>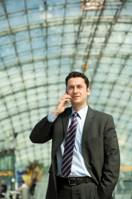 <![endif]>
Enotria is the is the ancient Hellenic name for Southern Italy, meaning "land of the trellised grape", from the term oinotron, and represents the crossroads of languages, cultures and trade from east to west.
<![if !vml]>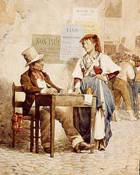 <![endif]>
<![if !vml]>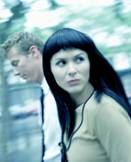 <![endif]>